Practical information
Arriving and parking
The venue Wasa Innovation Center is located at Gerbyntie 16 in Pukinkulma, Vaasa, next to the Bock's Brewery restaurant which is 2,5km from the railway station. There are parking lots next to the venue.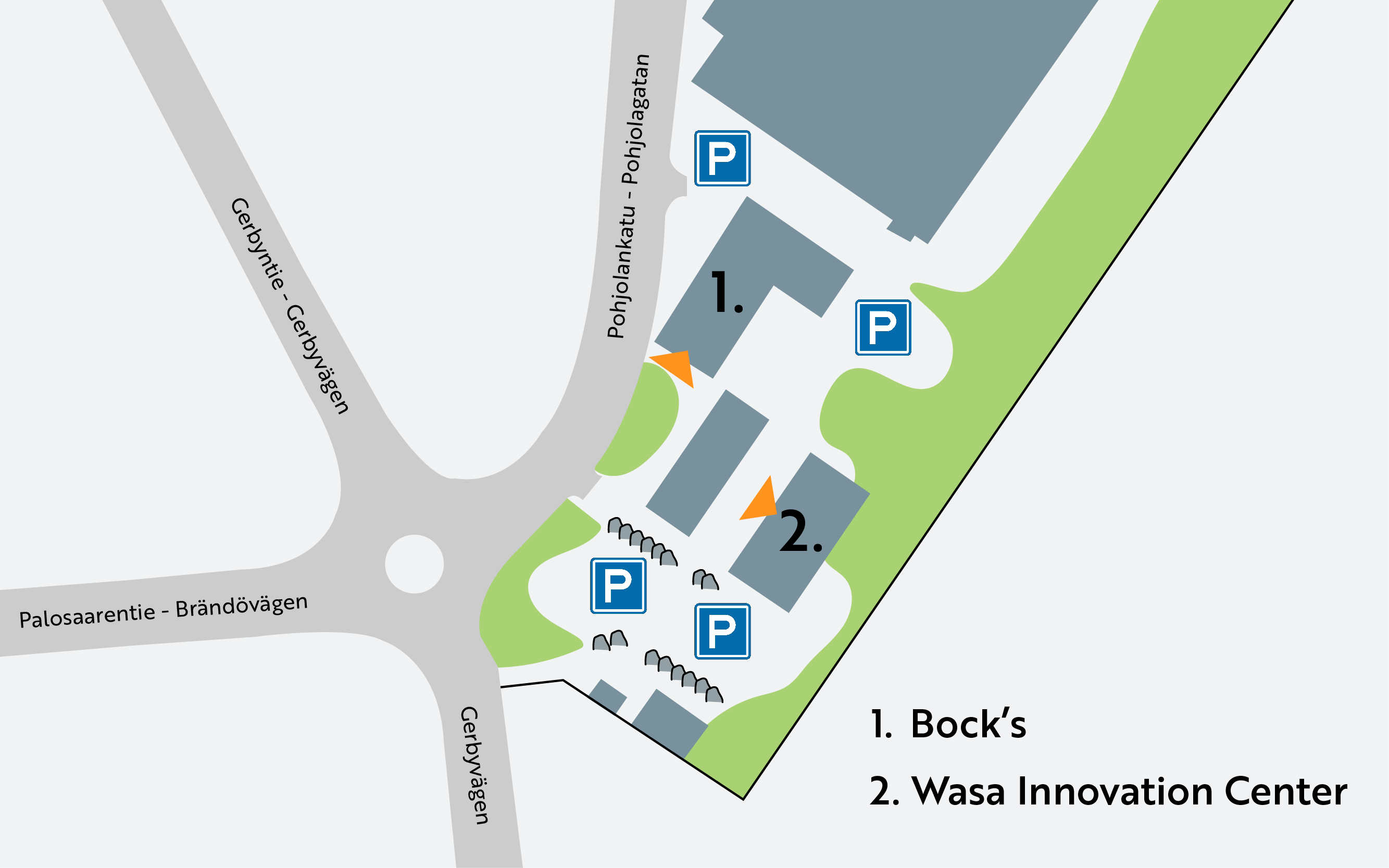 If you arrive by train, you can reach the venue by bus, taxi or electric scoooter. Bus timetable is available at Digitransit. You can also use Tier or Voi.
Eating and drinking
We start the day with breakfast, followed by lunch and coffee - as well as a local after-work beer by Bock's!
Cancellation
Sometimes plans change and that's ok. In case you aren't able to join, please cancel your registration ASAP as the event starts to be fully booked! Please note that if you don't show up and haven't cancelled by 6.9, we will charge a no-show fee due to food costs etc.
How to cancel
Simply click the "Go to my tickets" link in the email you received when registering. Either log in (in case you created an account earlier) or chose "Email me a login link". Thereafter press "Cancel my order" and you're good to go! Hope to see you another time!
Social media
We encourage you to be active on social media before, during and after the event. Please tag Mirka and Gambit on social media. And last but not least – remember the hashtag #breezydevconf !
Mirka's social media channels:
Gambit's social media channels: